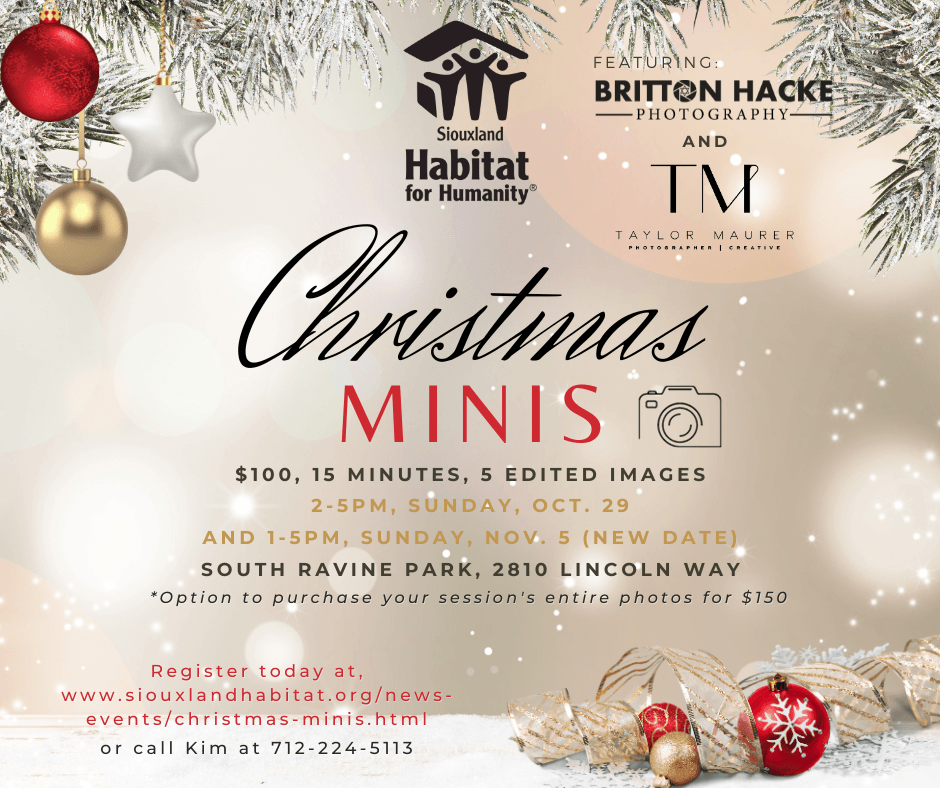 Sign up today to get your family's holiday photos taken with Siouxland Habitat for Humanity. Families can sign up for a 15-minute session featuring Britton Hacke Photography on Sunday, Oct. 29 or Taylor Maurer Photography on Sunday, Nov. 5.
For $100, families will receive a 15-minute session, and 5 edited digital images. For an additional $50, families can choose to purchase all photos taken during the session.
It is imperative families arrive on time for their scheduled session or the session will be reduced to keep our schedule on track. All sessions must be pre-paid.